On playful language divergences. Code-switching among Spanish-Portuguese bilinguals
Palabras clave:
code-switching, discourse analysis, humor, Portuguese, pragmatics, Spanish
Resumen
Uruguayan Portuguese, a variety of Portuguese which occurs in contact with Spanish in northern Uruguay along the Uruguayan-Brazilian border, has been perceived to be a mix of Portuguese and Spanish, in which speakers are either unable to separate languages or engage in code-switching for pragmatic purposes. Here, we analyze in-group communication using visual and verbal data extracted from video recordings of conversations among bilinguals in northern Uruguay, in order to investigate whether all language mixing is random or if speakers engage in pragmatically meaningful code-switching. We identify instances where Portuguese was inserted into Spanish segments with the intention to shift the frame from serious to non-serious, and offer a sequential analysis of code-switches which, together with gestures and prosody, clearly function to perform irony, sarcasm, disparagement, and teasing. This analysis illustrates how speakers draw on their bilingual repertoire to enact playful roles, adding to previous literature that has shown that despite prolonged bilingualism, the distinction between cognate languages is available for the manipulation of discourse functions, such as the construction of humor.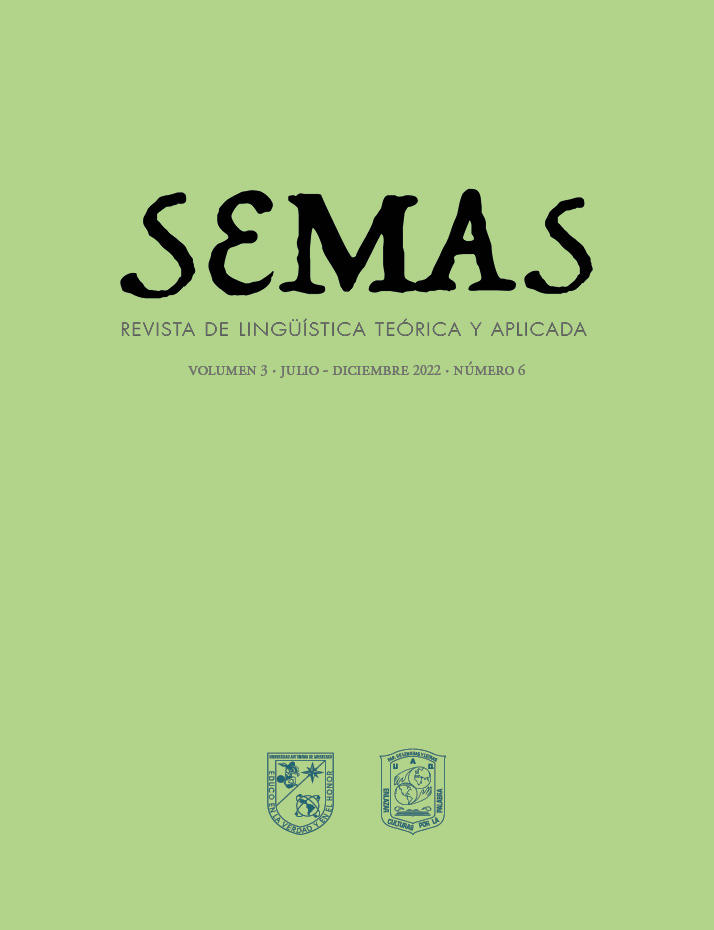 Descargas
Cómo citar
Carvalho, A. M., & Christoffersen, K. (2022). On playful language divergences. Code-switching among Spanish-Portuguese bilinguals. Semas, 3(6), 31–56. Recuperado a partir de https://semas.uaq.mx/index.php/ojs/article/view/116
Licencia
Aquellos autores que tengan publicaciones con esta revista aceptan los términos siguientes:
Los autores garantizarán a la revista el derecho de primera publicación de su obra, el cual estará simultáneamente sujeto a la Licencia de reconocimiento de Creative Commons que permite a terceros compartir la obra bajo los mismos acuerdos en que está formulada la Licencia que se especifica, siempre que se indique su autor y su primera publicación en esta revista.
Los autores podrán adoptar otros acuerdos de licencia no exclusiva de distribución de la versión de la obra publicada siempre que se indique la publicación inicial en esta revista.
Se permite y recomienda a los autores la difusión de su obra a través de Internet, lo cual podría producir intercambios interesantes y aumentaría las citas de la obra publicada.
Los trabajos publicados en Semas. Revista de Lingüística Teórica y Aplicada se publican bajo los términos que se indican en la Licencia de Creative Commons con la Atribución 4.0 Internacional (CC BY 4).